Red-Carpet Look Book: Marion Cotillard
A fashion yearbook for the Oscar-winning actress.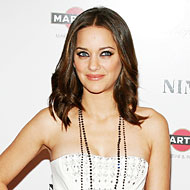 French to the core, Marion Cotillard's heart truly belongs to Dior. Long or short, little and black or little and pink, Cotillard has rarely appeared in anything but dresses from the French house, and she plays it safe with a mostly neutral palette. The result is consistent glamour, but nothing necessarily interesting or memorable — if a standard-issue red number from Vivienne Westwood qualifies as her Adventurous Fashion Moment, there might be a problem. A classically beautiful brunette, Cotillard can wear just about anything, and branching out might help her to assert herself as a red-carpet force to be reckoned with. After all, there was a short period when that's where she was headed — so where's the woman in the crazy mermaid gown? We miss her.