Kate Bosworth, Ben Foster, Ed Helms, and More in Vulture's Sundance Photo Album
See the stars in all their winterwear!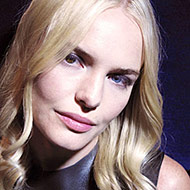 Vulture has been all over Sundance, bumping into all the willfully casual, bescarfed and befleeced celebrities who have swooped into Park City. But why should our bloggers be alone in their celeb spotting? Photographer Henny Garfunkel has been shooting the actors, directors, and other luminaries who have been storming the festival, so click through to see Ed Helms, Paul Giamatti, Kate Bosworth, Ben Foster, Miranda July, and many more in this first installment of our Sundance photo gallery. And keep checking back in on the site for more of Henny's candid portraits in the days to come.