Beef Alert: B.o.B. and Odd Future
Hear B.o.B's "No Future"!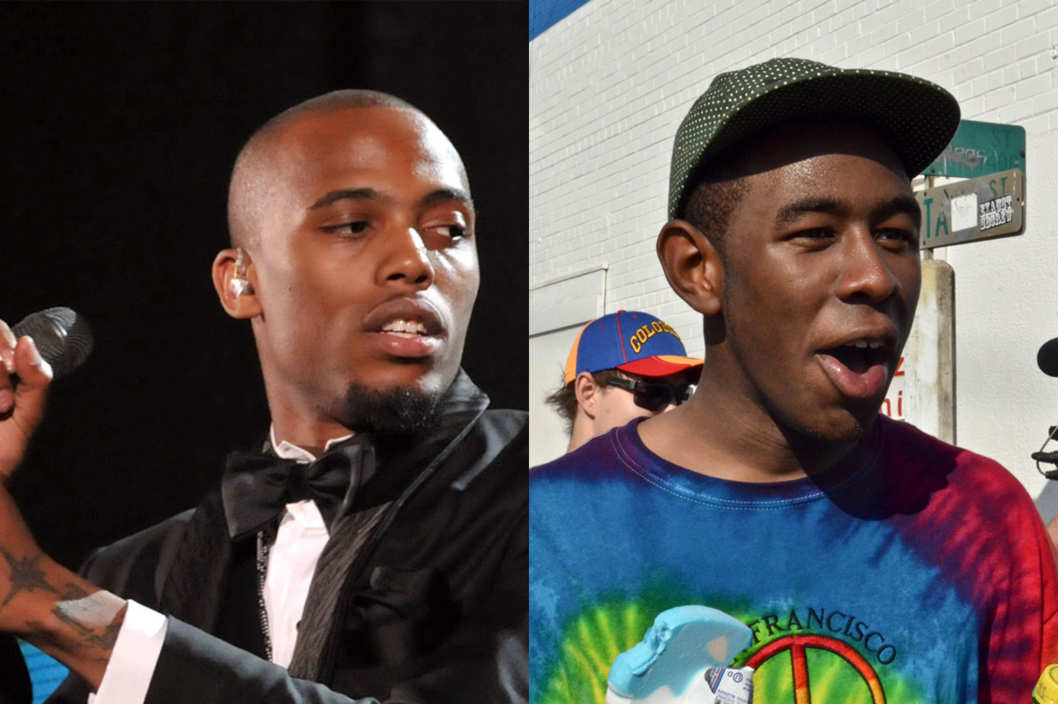 Great news! Looks like B.o.B. has finally gotten around to checking out Tyler, the Creator's "Yonkers." It's great news because that right there is just a good song, and we're honestly glad B.o.B. has heard it. More to the point, though: It's great news because Tyler takes some time on "Yonkers" to just go in on B.o.B. (Specifically: He threatens to "crash that fucking airplane that that [expletive expletive] Bob is in" and to stab Bo.B. collaborator "Bruno Mars in his goddamn esophagus" and not "stop until the cops come in.") And now B.o.B. is firing back. Fun for everyone!
The new track from the pop-rap prince is called "No Future," but doesn't get much more explicit than its title. That means lots of lines like "mmm, hey, I eat it like dinner / you see this shit I gotta deal with from these beginners" and "the future isn't looking promising for these rookies" and "come get these pussies, wipe 'em off the flo' / I'm guessin' they was hoping for some diff-a-rent results." Hmmm. Yep. It's doubly wack because any given music blogger, cognizant of the spectrum of responses Odd Future elicit, would have been able to hook B.o.B. up with some great material (something like "shallow shock rappers ripping off Eminem desperately holding on to blog hype," blah blah blah).
We'd ask for a track in retaliation from Tyler, but his brilliantly equanimous Twitter response is actually tiding us over. First: "Whoa. I Don't Think The 'No Future' Song Is Even A Diss. But, Ive Never Heard Him Spit Like That. Took Me By Surprise, Cus Its Tight." Then: "Still Hate That Airplanes Song Tho."
B.o.B.'s "No Future [Odd Future Diss] [HipHopDX]