Katy Perry and Dr. Luke Are Possibly Fighting!
"Katy's a star now, and she's not going to be told what to do."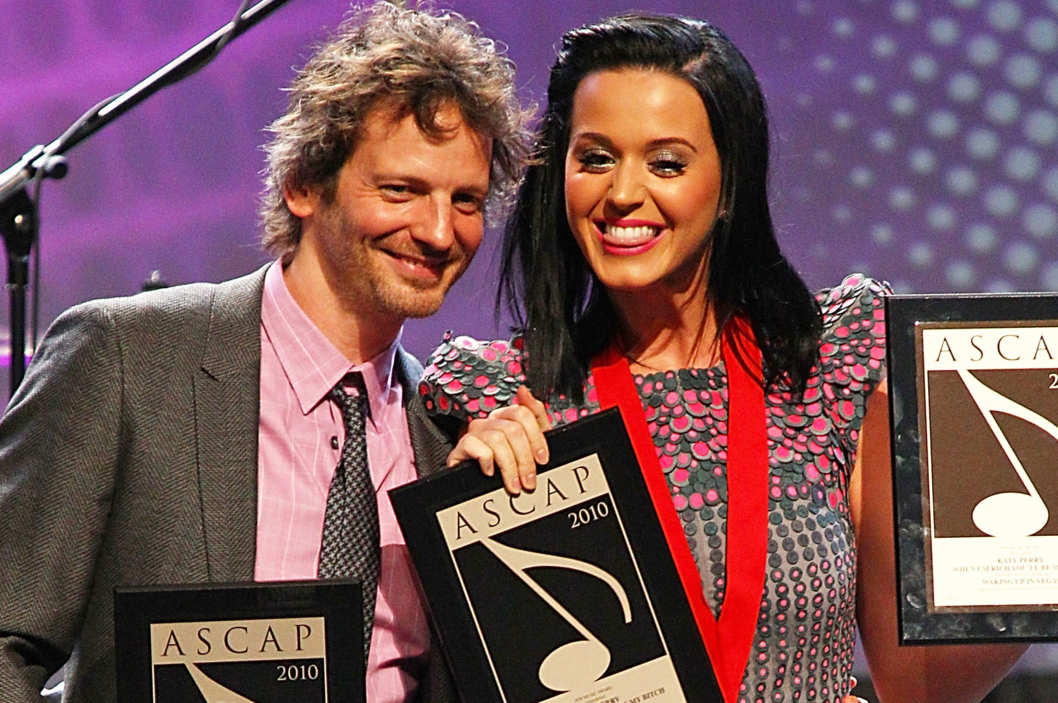 According to the New York Post, a battle of egos has shattered the remarkably productive working relationship between pop star Katy Perry and songwriter Dr. Luke. Just listen to these alarmist quotes from anonymous sources! From Dr. Luke associate No. 1: "He's stopped the hype with her. She got tired of his records, the same familiar sound, but mostly his attitude. Katy's a star now, and she's not going to be told what to do." From Dr. Luke associate No. 2: "He checks all of his artists. He just curses them out. He thinks he owns them because he made them." From an ambivalently defined insider: "A lot of people think that without Dr. Luke, Katy's going to have a big problem. She's not much of a songwriter or vocalist, and she's gonna have to start from scratch. You can't just bring in any producer to make magic. The label is really pushing her to work on another album while she's hot."
For the record, Dr. Luke's official rep denies it: "This is ridiculous … He wishes Katy nothing but continued success and looks forward to working with her again soon." But that could just be part of the cover-up. What will it mean if this is true? Will Katy Perry take Lady Gaga's advice and strike out alone, pen and pad and keyboard in hand, seeking out her own pop hits with a sound far, far away from Dr. Luke's formula? Will she just go out and find solace in the arms of whoever is one rung lower on the superstar-producer totem pole? Will Britney Spears start getting the good Dr. Luke songs?
Katy and hit-maker in big rift [Page Six/NYP]
Related: The Hit Whisperer [NYM]