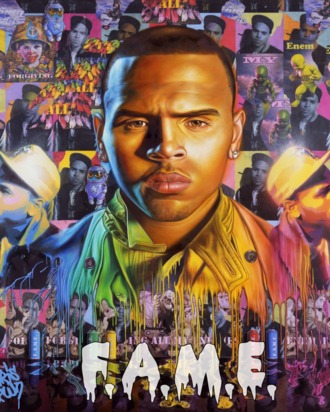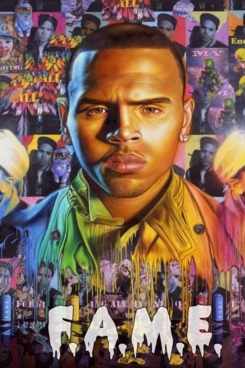 Chris Brown, F.A.M.E.
Official release date: March 22, 2011
The Verdict: First his dick pic leaks; now, his album! You may not recall, but this is actually Chris Brown's second release since the Rihanna incident: Graffiti came out a few months after the arrest, and was widely panned and mostly ignored. But since, like some kind of pop-culture ninja, Brown has crawled back into the good graces of the masses. He still gives off some truly repugnant vibes — exhibit A: F.A.M.E., amazingly, stands for "forgiving all my enemies" — but he's got hits. This album has already launched the singles "Yeah 3x" and "Deuces" (plus its fantastic, star-studded remix). Which means it's safe to assume F.A.M.E. won't go the way of Graffiti.
That's not to say he's completely out the shadow of his crimes. On the album's second track, "Up 2 You," Brown works very hard to sound like a changed man: You see, he's not used to "waiting," but, after having "messed up in love before," he's basically now cool with letting the girl decide when it's time to bone. Lovely! Making it all more poignant is the fact that "Up 2 You" is immediately followed by a sex song. And not just any sex song: "No Bullshit" kicks off with Chris setting the mood just right ("three in the morning / you know I'm horny"), then promoting safe intercourse ("you already know what time it is / reach out to that dresser where the condoms is"). That totally pales in comparison to F.A.M.E.'s other sex song — which, we swear to God, is called "Wet the Bed." (As in: "I'm gonna put your legs behind your head / when I make you wet the bed," etc.) Like, holy shit, Chris — wow, yikes, come on, man.
The smuttier stuff is, of course, counterbalanced with an abundance of sappy on-the-nose ballads that teen girls are going to just eat right up, including the Justin Bieber–featuring "Next to You," the "Human Nature"–sampling "She Ain't You," and "All Back," the most explicitly penitent track on the album. Also of note: "Look at Me Now," a straight hip-hop banger totally stolen, to our great gratitude, by guests Busta and Lil Wayne, who both … aaaaand you're still thinking about "Wet the Bed," right?