SXSW in Photos: Odd Future, Tennis, Black Lips, and More
Check out some nifty photography.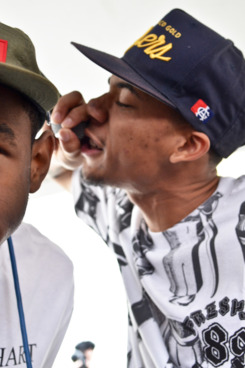 You've gotten the insider report on the SXSW film festival jury, you've heard about the only-in-SXSW 3-D Wayfarers, you've even already seen Odd Future wreck shit live. Now, for another missive from Austin, the music industry's temporary focal point: photos of bands — including Bad Brains, Yuck, Tennis, Bass Drum of Death, Cerebral Ballzy, Talib Kweli, The Smith Westerns, Tennis, the Black Lips, and, once again, Odd Future — doing their thing. Please, click away, and continue living your best vicarious life.