The Backstreet Boys–New Kids On the Block Single Is Here!
Hear "Don't Turn Off the Lights."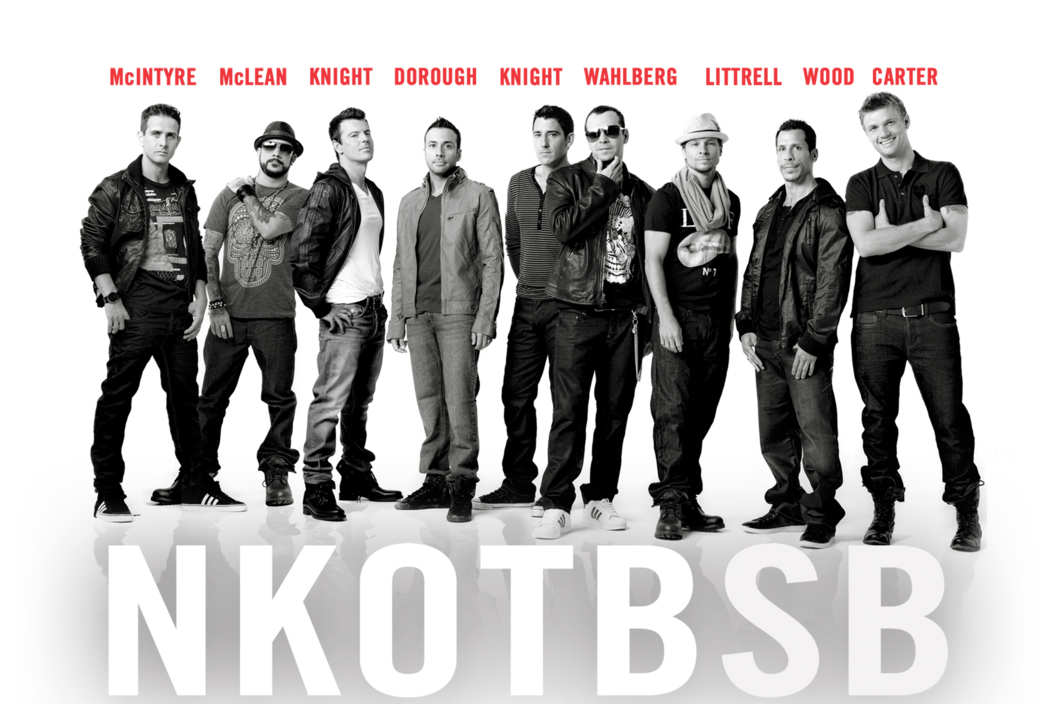 Wait, you weren't aware that two of the most commercially successful teen-pop acts of all-time had freakishly morphed into one nostalgia-preying superbeast known as NKOTBSB? Well — yes, they have. And their first single, "Don't Turn Off the Lights" — which first got out via shaky fan footage when they performed it on their joint cruise (!!!) a few months back — is now here. First it reminded us of Enrique Iglesias's similarly themed "Don't Turn Off the Lights," and then it reminded us of Five's different-but-still-totally-great "When the Lights Go Out," but now we're mostly thinking that it's like one of DJ Khaled's overstuffed posse cuts, where roughly fifteen famous rappers have to share the same four minutes of verse time. Because, practically speaking, how do you decide these things? The press shot, above, alternates NKOTB with BSB — is that general etiquette with the allocation of lyrics? Who gets to sing lead on the chorus? What is the unspoken hierarchy? What we're saying is — feel free to rank all members of both groups, in order of importance, in the comments below.