This Weekend's Concerts, From Pete Yorn to Bruno Mars
Plus: Cold War Kids, Robyn, Juanes ...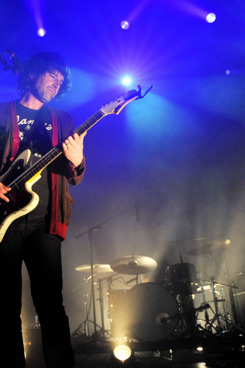 Winning the Grammy for Best New Artist quickly turned dark for Esperanza Spalding: Right after the ceremony, Justin Bieber's army turned on the previously little-known jazz bassist and vocalist with great scorn and resolute anger, and innacurately modified her Wikipedia page. But, now, finally, there is a positive for Ms. Spalding in this whole mess: She made it into our weekly weekend concert roundup! Spalding pops up alongside Pete Yorn, Bruno Mars, Cold War Kids, Robyn, News Boys, and Juanes, plus no fewer than two legendary bands with umlauts in their names. As a fun game, we'll let you guess which ones. Okay, click away!