Vulture Bytes: D.J. Apps, Sheen Blockers, and Beating Steve Jobs
Plus: Speakers that aren't speakers!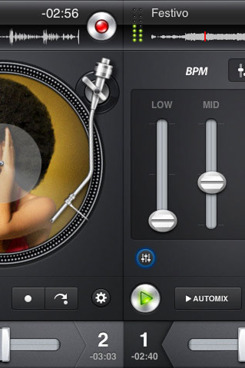 This week brings us memories of the D.J. hobby we never had, a way to blacklist Charlie Sheen, speakers that aren't speakers, customizable gadget cases, and a hack to beat Steve Jobs at his own game.
We continue to crave your e-mails at VultureBytes@gmail.com. Humor us. Please.