Ashley Judd Apologizes for Calling Rap and Hip-Hop 'The Contemporary Soundtrack of Misogyny'
"I fully capitulate to your rightness," she tells her critics.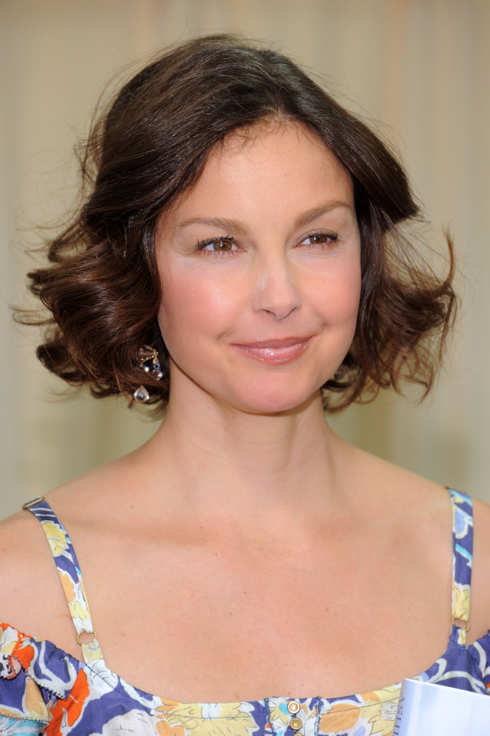 Ashley Judd is catching some flack for dissing rap and hip-hop in her newly released memoir, All That Is Bitter and Sweet. In the book, Judd says that she was initially hesitant to work with YouthAIDS because of the organization's affiliation with Snoop Dogg and P. Diddy. "As far as I'm concerned, most rap and hip-hop music — with its rape culture and insanely abusive lyrics and depictions of girls and women as 'ho's' — is the contemporary soundtrack of misogyny." Yikes. Questlove responded on Twitter, writing "at least i got my answer as to why ash judd didn't give us so much as a nod on her last visit ... EVERY genre of music has elements of violence."
Judd then did what anyone would do: Called her pal Russell Simmons, who published a long interview with the actress and activist and then also ran a mea culpa of sorts on his Global Grind website. Judd called the backlash "distorted" and says that her intention was to "take a stand to say the elements that are misogynistic and treat girls and women in a hyper-sexualized way are inappropriate." Still, she understands her critics and addressing them says, "I fully capitulate to your rightness, and again humbly offer my heartfelt amends for not having been able to see the fault in my writing, and not having anticipated it would be painful for so many." She also quotes Nelson Mandela and Buddha, and says that Desmond Tutu is her "dearest, most valued friend."
Are there aspects of pop culture that reflect and perpetuate misogyny and exploitation? There sure are! And so do some newspaper articles. And some live tours where abusers are given center stage. And TV shows that show the softer side of convicted rapists. Rape culture and patriarchy: They're bad for everyone.