David O. Russell Circling Buddy Cianci Biopic
That'd be the storied former mayor of Providence.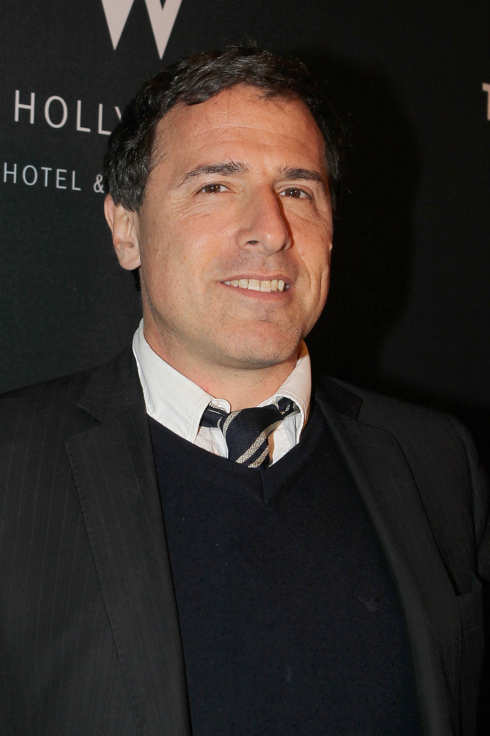 When Vulture met up with Tribeca Film Festival co-founder Jane Rosenthal on Wednesday night, she was sipping white wine at the home of Tribeca Enterprises VP Patty Newburger and Newburger's husband, IMAX chairman Brad Wechsler, to toast Buddy Cianci's new book, Politics and Pasta. The book chronicles the former Providence mayor's days prosecuting mobsters, reviving a dying city, and going to prison for five years on racketeering charges. "Going back almost twelve years now, I've wanted to see Buddy's story as a movie," Rosenthal, who produced Meet the Parents, among other films, told us. Rosenthal said she plans to adapt "some of the book" into a film, and she's been talking to The Fighter director David O. Russell about joining the project. "There's nothing signed yet, but [Russell's] amazing, and we've been talking. Just talking. But he's interested enough to keep talking. He's interested enough that when he was at the Golden Globes, I was running in, and he was walking the red carpet, and he was like, 'Jane! I've got to talk to you about that Buddy movie.'"
The movie, she added, would focus on Cianci's unique politics. "What's so fascinating about Buddy is if you look at those years in Providence when he propelled a renaissance, if you forget about the process for a minute, it's a certain type of politics. His heart's in the right place." The former mayor — who told us he wouldn't rule out running again in 2014 — would still need to sell his life rights, "but sometimes movies happen quickly, depending on how the elements come together," Rosenthal said. So, who to play Cianci? James Gandolfini? Jack Nicholson? Or perhaps Rosenthal's friend and business partner Robert De Niro (who's planning to star in Russell's upcoming adaptation of the video game Uncharted) would be willing to put on a few pounds ...