The Many Sweaters of Drake
Drake loves sweaters. Loves 'em.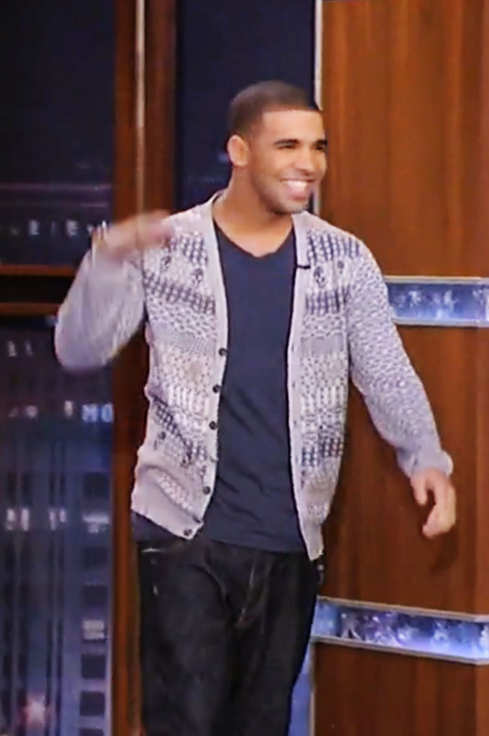 Drake is, in many ways, an atypical rap star. There are the immediately apparent reasons as to why (his Jewishness, his Degrassi-ness), ones less so (his careful, vulnerable lyricism) — and then there is a reason that falls somewhere outside of the two poles. And that is: Drake loves sweaters. Loves 'em. He rocks sweaters for live shows, late-night appearances, music-video shoots, the club — basically, wherever one would wear a sweater if one were a famous rapper who liked sweaters. Really, sweaters have not been a staple of the rap star's wardrobe since, as far as we can tell, Biggie and Coogi. Which means Drake's appreciation for, and elegant usage of, the sweater is another less-heralded element of his subtle yet persistent hip-hop iconoclasm. Now, with the rising temperatures just about putting us out of sweater weather for a while, Vulture comes to salute: the many sweaters of Drake.
Earlier: The Many Scarves of Darren Aronofsky
Seth Rogen: A Career in T-shirts