Get to Know the Real Star of Water for Elephants, the Busiest Pachyderm in Show Business
Meet Tai, and her ten best performances.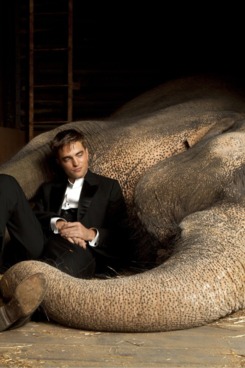 Water for Elephants arrives in theaters today, ostensibly starring Robert Pattinson and Reese Witherspoon. We say ostensibly, because are either of their names in the title? No, no they're not. The true star of this film is an elephant whose real name is Tai. She is a 45-year-old elephant who has appeared in 24 films, 38 TV shows, 51 advertisements, and a handful of music videos over the course of her prolific career. Her credits include everything from Operation Dumbo Drop to an episode of The Hills to an ad for Prevacid. Given Tai's incredible, largely unsung résumé — over 100 appearances, and less name recognition than Marcel the monkey! Where is the justice?! — we thought it was high time she received the consideration, and praise, that is her due. So please, take at look at the ten highlights of Tai's long and glorious career.