Game of Thrones Ratings Stay Solid in Week Two
They didn't lose audience from last week, but they didn't gain any either.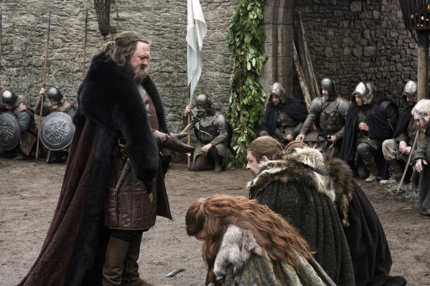 Last week Game of Thrones premiered to only so-so ratings, with 2.2 million people watching the first airing, meaning it had a stronger debut than True Blood (1.4 million), but half as good of one as Boardwalk Empire (4.8 million). HBO was quick to renew the show anyway (for reasons explained here), and this week's audience matched last week's almost exactly: 2.2 million viewers tuned in at 9 p.m. and 732,000 more at 11 p.m. (Last week, there were 755,000 viewers at the eleven.) This is a solid showing — the show didn't lose anyone and could still grow via word of mouth. And, if one needed proof that HBO cares about more than ratings, the second season of Treme premiered to an audience of 605,000.