Love Bites Will Find a Way Onto NBC's Summer Schedule
The long-delayed rom-com anthology gets a Thursday berth.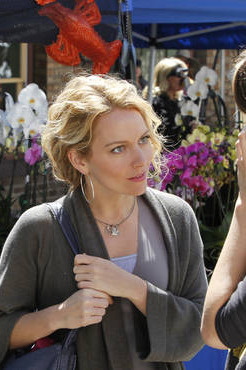 After many delays, NBC is finally giving Love Bites a chance. Vulture has learned that the long-delayed rom-com anthology series, which stars Ugly Betty alum Becki Newton, will begin a nine-week summer run on the network Thursday, June 2 at 10 p.m. That's the time slot NBC had planned for the show when it was first announced a year ago next month — though at the time, they said it would be debuting in September 2010; a series of behind-the-scenes production changes, plus some cold feet on the part of now-departed NBC leadership, prompted the show to be pulled from the schedule before it ever premiered. While it's nice that the new NBC team is giving Love a chance, the odds of the series making it to a second season are long.
For one thing, Newton has already been cast in another pilot for CBS. And if new NBC chief Bob Greenblatt completely believed in Love, he likely would've found a way to launch it during the regular season. Still, NBC is at least giving the show a fair shot to find an audience, placing it on its Thursday comedy block (30 Rock will shift back to 8:30 p.m. for the summer). The network will also have plenty of on-air firepower with which to promote Love, between the red-hot The Voice and returning summer champ America's Got Talent. Perhaps NBC will get lucky with Love after all.