Rick Ross, Meet Cutting Crew: Great Uncleared Samples in Hip-hop
Wiz Khalifa! B.o.B.! Joni Mitchell!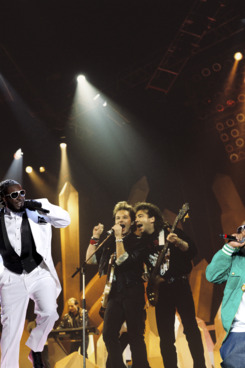 There are plenty of things to like about hip-hop mixtapes: They're free. There's a large variety from which to choose. They are often illustrated with unintentionally hilarious covers. But, indisputably, the greatest thing about hip-hop mixtapes is the fact that, because they're not being officially released for sale, they allow rappers to use all manner of insane samples they'd never be able to clear for a real album. From Wiz Khalifa rapping over Joni Mitchell to Talib Kweli going in over the Beatles to Rick Ross straight killing Cutting Crew's "(I Just) Died in Your Arms," Vulture pays tribute to great uncleared samples in hip-hop. As always, let us know what we missed.