Really, Reelz? Ratings for The Kennedys Dramatically Overstated
We're keeping 'em honest!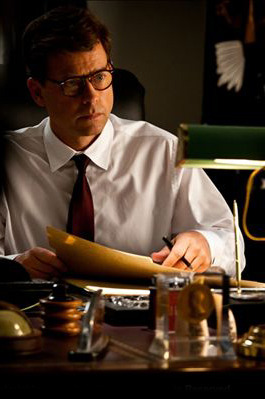 There are still plenty of folks convinced the Kennedy clan rigged the 1960 election. We're not going to settle that debate today, but we do feel comfortable with this assertion: Cable network Reelz made a desperate bid to "steal" some Nielsen headlines Monday. The channel that bought The Kennedys when nobody else would issued a press release Monday asserting a "record" 1.9 million viewers watched Sunday's opener. But when Nielsen issued final numbers on Tuesday, it turns out that just 1.3 million folks opted to check out the critically reviled mini. That's nearly 30 percent fewer than the original Reelz claim; what's more, among viewers under 50, The Kennedys earned a pretty anemic 0.3 rating, putting it near the bottom of Nielsen's top 100 cable broadcasts for the night. When we asked a Reelz PR person for an explanation, we were told, "The numbers we reported yesterday were fast national of average viewers per minute when we add our two showings (8 p.m. east and 8 p.m. west) together, which is the gross audience for an average minute." Not quite sure just what that means, though it may be that Reelz counted anyone who even caught a minute of the show, as opposed to using the standard number issued by most real networks — i.e., the average overall audience for a show. Looks like the folks at Reelz studied at the Tricky Dick School of Ratings Spin.