Rick Ross Is Building a Bearded-Rapper Army
He's signed the promising (and, yes, bearded) mixtape rapper Stalley.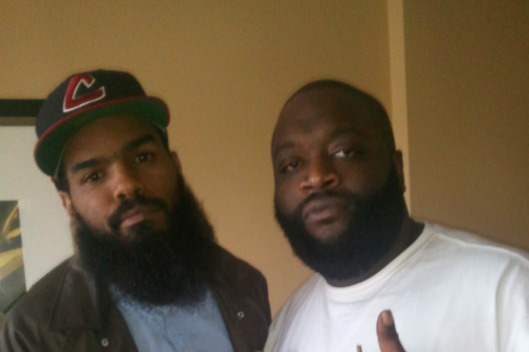 Earlier this month, Young Jeezy made a moderate-size splash by signing promising mixtape rapper Freddie Gibbs to his label, CTE. Now, in a development that one can only be read as a brazen countermove in the endless metaphorical chess game Jeezy and his drug-rap rival Rick Ross will be enmeshed in for eternity, Ross just went and got a promising mixtape rapper of his own. His name is Stalley, he recently released the must-download Lincoln Way Nights (Intelligent Trunk Music), and he's now signed to Rick's Maybach Music Group. More important: To celebrate the occasion, Ross hopped on a remix to Lincoln's title song, and the result is a blissed-out joyride of a track that brings to mind Rozay's impeccable guest work on Kanye's similarly preternaturally smooth "Devil in a New Dress" and makes us very much excited for collaborations yet to come. And even more important than that: Both Stalley and Ross have remarkable beards, thereby leading us to imagine the creation of the bearded-rapper army we (admittedly, already confusingly) referenced in the headline to this post. Freeway! Keep your phone on, man.