Rosie O'Donnell Gets Fancy When Oprah Shows Up
"I'm a lesbian. We don't have platters."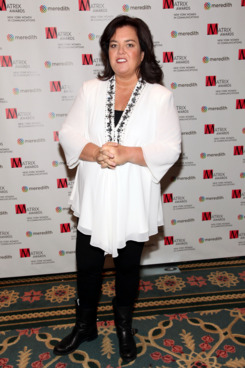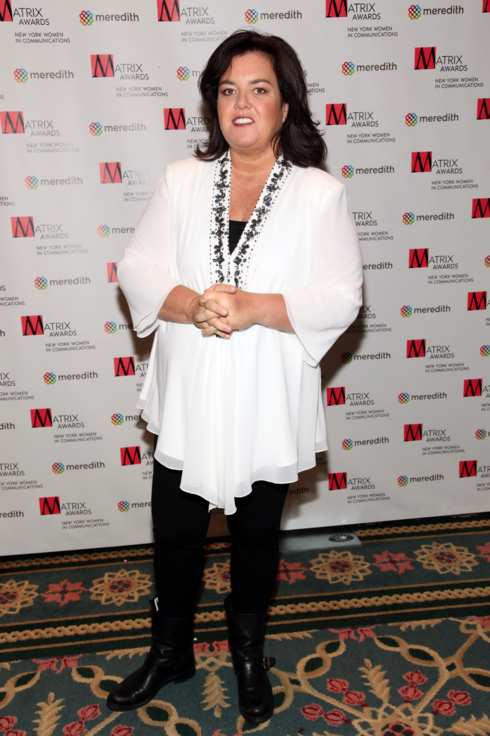 At yesterday's Matrix Awards at the Waldorf Astoria, we caught up with Rosie O'Donnell, who was there to present an award to her publicist, Cindi Berger. O'Donnell told us a little bit about the show she will be doing for Oprah Winfrey's OWN network — "a daily strip show similar to hers more than my own" — and her story of how the series came about is like something out of 21st-century folklore (and also confirms our long-held suspicions of Oprah's omnipresence).
"[Oprah] announced that she was leaving," O'Donnell told us, "and then everybody approached me saying, 'Would you go back?' And I was like, 'Yes, but isn't she doing her own network?' So I was about to sign with a major network, and I kept saying, 'Could we just put in one more call?' On the day I was supposed to sign, the Oprah network called and said, 'She's on a plane, she's gonna come talk to you.' I was like, 'No way,' and she was."
O'Donnell made a mad dash to get her Nyack home in order and found help from Berger, who was determined to cater the event.
"I called her ahead of time," Berger chimed in, "and I said, 'Do you have nice platters? I'm bringing food from the city,' and she said, 'I'm a lesbian. We don't have platters.' A classic line."
"And she told me to get dressed up," O'Donnell continued. "I usually wear sweatpants and Crocs. I wore a new T-shirt from Old Navy, and she was furious." Still, the jig was up when Oprah finally arrived, O'Donnell said. "She walked in and my little 7-year-old daughter said, 'I just think you should know, our house is not usually this fancy,' because we cleaned the whole thing."