Strong Ratings for Steve Carell's Final Episode of The Office
But not quite as big as the birth of Jim and Pam's kid.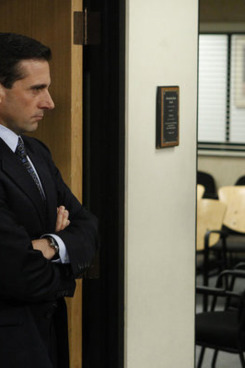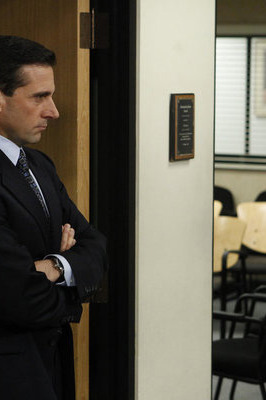 Steve Carell's exit from The Office gave the show a nice Nielsen bump, according to early ratings. Just over 8 million viewers tuned in for the 52-minute event; among viewers under 50, the series averaged a preliminary 4.1 rating (bigger than anything else on TV last night, save for American Idol.) The Office rating includes about 8 minutes of Parks and Recreation, however; we won't know the actual number for The Office until later this afternoon. It's a safe bet to assume the final rating will be a few tenths higher, however, putting overall viewership for last night's episode a bit below (but in the same ballpark) as last spring's Jim–and–Pam baby arrival.