This Weekend's Concerts, From Nicki Minaj to Arcade Fire
Plus: Cut Copy, Ke$ha, Diddy Dirty Money, yhe Kills, and more, in our weekly concert roundup.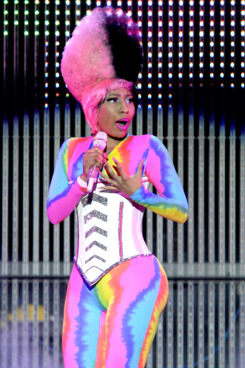 There's so much to see in the latest edition of our weekly concert sideshow, Out on the Weekend, that we're skipping any attempt at stage-setting introduction and going right to the bare facts. So, on hand here: lovely photos of Arcade Fire, yhe National, Diddy-Dirty Money, Lucinda Williams, Lupe Fiasco, Steve Aioki, Donald "Childish Gambino" Glover, Cut Copy, Holy Ghost, My Chemical Romance, Neon Trees, Ke$ha, Lil Wayne, Nicki Minaj, and the Kills. Enjoy!