Vulture Bytes: How to Bring Bad 3-D Back to 2-D
Special glasses that get rid of all that 3-D retrofitting, as well s the online video service you'll want to ditch Netflix for.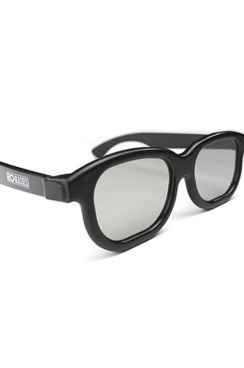 Vulture Bytes comes to you this week from the sweltering confines of a Megabus, where nearly everyone is plugged into one device or another. For them and for you we have five new ways to use pop culture as a diversion. This week: 2-D glasses for 3-D movies, a way to watch Tom Hanks, Adam Sandler, and Will Ferrell all in the same place, free access to Canada's film archives, a website that doubles as a musical instrument, and an update to an iPad 1 magnetocover hack.
We are, as always, waiting by our VultureBytes@gmail.com in-box, eager to hear your thoughts, tips, and pitches. Say hello when you get a chance.