Photo: Steve Mack/2011 Getty Images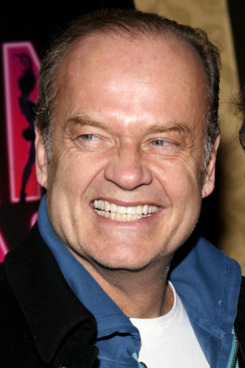 Kelsey Grammer announced his intentions to make a splash in the reality-TV game back in January, and now the word is out on his first project. According to TMZ, Grammer and his partners in G3 Productions are shopping around a show about the three single New York City women who run the website ThatsNotOkay.com and are "receiving strong network interest." Wait, what?
It's not generally necessary to hate on something that, technically, doesn't exist. But this feels symptomatic of a greater, worrying industry trend: various Internet things being ill-advisedly turned into television shows. Twitter-TV pioneer $#*! My Dad Says enjoyed some early ratings success that quieted the immediate wave of skepticism, but is now losing its audience without ever finding its comedy. It seems to be validating the one thing everyone immediately thought when hearing the original Twitter feed would be made into a TV show: Wait, how do you make a Twitter feed into a TV show? $#*!'s weakened standing is presumably not a good sign for CBS's two other shows in development based on Twitter feeds — Shhh … Don't Tell Steve and Dear Girls Above Me — in which one person writes down things other people are saying. But if those projects do see the light of day, it'd once again be difficult to imagine them taking off.
Compared to ThatsNotOkay.com, though, those concepts are downright Sopranos-esque. Partially, that's because the site isn't exactly a blockbuster demanding attention (apologies for the ignorance, but this is the first we're hearing about it). Also, it's not particularly funny. Basically a list of Liz Lemon–Dealbreakers-type social faux pas, it features such original observations about the world of the weird and gross as, "Clipping your nails on the subway" and "Couples who insist on sitting on the same side of the booth when they're not joining anyone else." But most of all: As we feel uniquely positioned to say, a TV show about the running of a website is seriously limiting its dramatic potential. Unless these three women are the most entertaining people alive and/or part-time contract killers, Grammer's project feels like a long shot. The "ill-advised Internet-spawned show" trend won't end here. Although it does feel like it's found a new low.