See the Stars at Cannes Do What They Do Best: Look Pretty
Brangelina! Gaga! Woody Allen!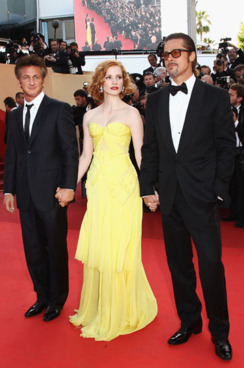 One week into the Cannes Film Festival, there has been Lars von Trier being Lars von Trier, Cannes-tastic parties, bonkers press conferences, the Tree of Life premiere, and, of course, famous people swanning around on red carpets and la Croisette. So please, enjoy this gallery of everyone from Brangelina to Gaga to Jon Hamm to Kanye soaking up the French ambiance and the flash bulbs.