How to Pick Which New TV Show to Watch Next Fall
There are nine recurring trends this season: We help you select which of the many similar shows in each genre fits your tastes.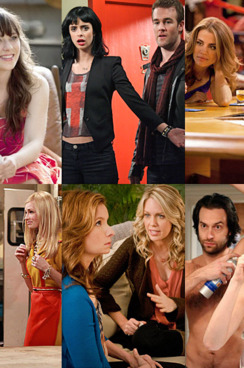 Last week, the networks announced their new slate of fall shows. We've already picked through for the good and the bad: Now we're looking for the trends. Come September you can expect to see Mad Men knockoffs and fairy-tale dramas, insecure men, people adjusting to new surroundings, feisty twentysomethings, procedural protagonists with special powers, and Lost alums. It's quite a glut of similarly themed shows, and picking which ones to watch will be overwhelming. And so we've helpfully taken the liberty of suggesting the new series from each category that might be right for you. (Sure, you like Mad Men, but depending on whether you'd like it with a dash of murder, or a splash of espionage, The Playboy Club or Pan Am might work for you best.) Enjoy!