Glee's Live Tour Will Become a 3-D Movie
Now you never, ever have to stop believin'.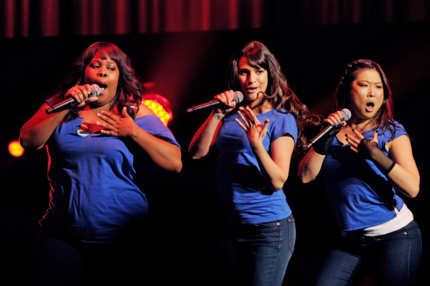 First came the show, then the albums, then the tour, and now, a 3-D movie: Is there no format Glee won't conquer? Yes, Gleeks, the show's live tour will be turned into a concert movie this summer. Glee Live! 3D! will be in theaters starting August 12, after the cast finishes its North American and European tours. The great Bieber vs. Glee battle goes another round!