Did Rob Lowe Make the Right Emmy Decision?
He's submitting himself for Lead Actor in a Comedy for 'Parks and Recreation.'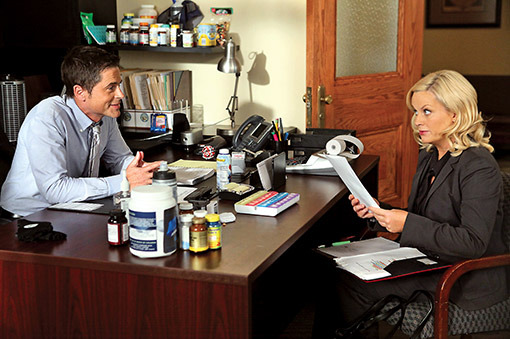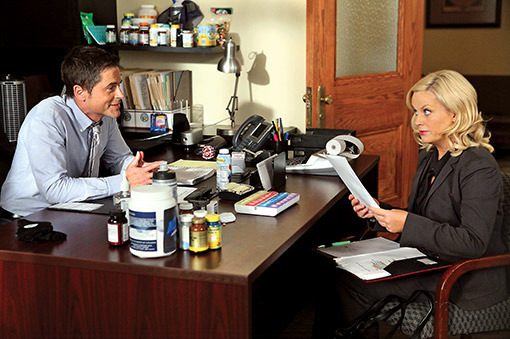 The Hollywood Reporter brings some interesting news: Rob Lowe, added to Parks and Recreation at the end of last season, has decided to submit himself for Emmy contention in the category of Lead Actor in a Comedy. That's a strategy that has worked for Lowe in ensemble shows before — he was nominated in 2001 for Lead Actor in a Drama Series while he was on The West Wing — but a publicist for the show noted that Lowe "decided on his own to enter in the lead category — not NBC." We'll admit that Lowe is a terrific actor and dancer on the show, but can the case be made that he's the male lead on the show, or might this simply be a way of avoiding the crowded Supporting Actor category, which is expected to be swamped by Chris Colfer, Neil Patrick Harris, and the men of Modern Family?