Will The X Factor Be One Singing Competition Too Many?
How many singing contests can one TV landscape support?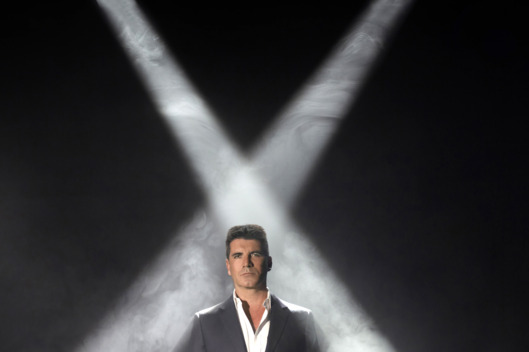 Fox is pinning its fall schedule on some moody, growly beasts: the dinosaurs on Terra Nova and Simon Cowell on The X Factor. X Factor seems like a sure thing: It airs in Fox's reality-contest time slot, where viewers have been conditioned by Idol and So You Think You Can Dance to tune in on Wednesdays and Thursdays, and Simon Cowell is the poster boy for televised singing contests. But while he created the wave of these shows, that wave has been pounding against our ears for a long time now — can you take on another one? Not only is there American Idol and America's Got Talent, but NBC preempted X Factor's coaching format with The Voice and will bring The Sing-Off back in the fall. Simon is the only critical voice of all the TV judges, but is that enough to distinguish his show from the white noise of high notes?