Lady Gaga: 'I'm on a Freedom Ride to Myself'
Hence transforming into a motorcycle.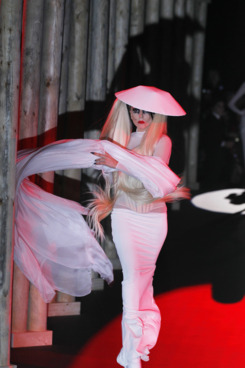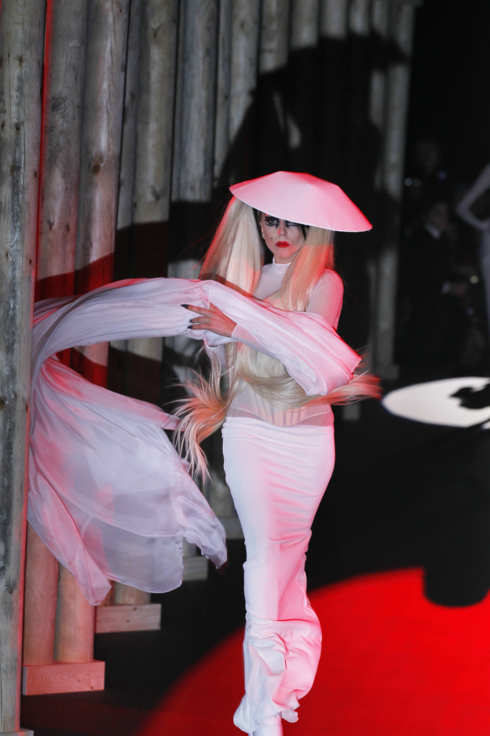 Lady Gaga explained to the New York Times that she "doesn't like ... to be so literal all the time," which is why sometimes her work "goes over people's head a little bit." She also explained the shoes she wears, what she apparently thinks a freedom ride is, and how she feels about the Summer of Sax.
On not wanting to hook up with producers: "Because I'm only here to be a writer, to be a superstar, I don't need your California sushi roll, you know what I mean?"
On portraying herself as half woman, half motorcycle: "I am endlessly transforming and riding, and I am the vehicle for the voice of my fans, for the voice of my creativity, and I'm always on a freedom ride to myself."
On wearing pre-fame boots: "I think someone tried them on, tried them on for me to see if they would slip on a floor somewhere, and they said, there is no [expletive] support in your shoes — how are you doing this every night? And I just shrugged my shoulders. I mean, my success has happened so quickly that I sometimes don't remember to ask questions like, could we get some support in these shoes and have them rebuilt?"
On her contribution to the Summer of Sax: "The coda is full-out. It's so sexy, and it's like the sax is singing for me, I don't need to sing, I just need to throw on an emerald green dress and twirl around on a street corner."
On how she spends her time: "I could be in nightclubs every night hanging out with celebrities but I'm not."
""Q&A With Lady Gaga on Her 'Freedom Ride'" [ArtsBeat/NYT]