Joel McHale and Danny Pudi Would Love to Go South of the Border for Community
"Because our jokes aren't popping here. The jokes aren't popping!"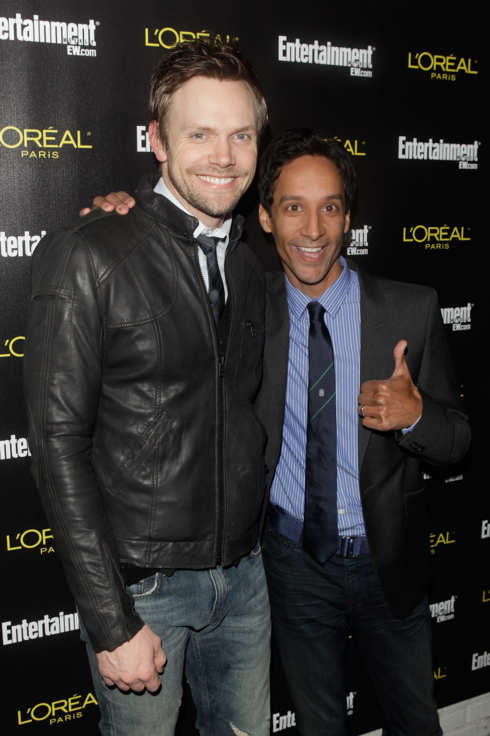 When Vulture ran into Community stars Joel McHale and Danny Pudi at the NBC upfront party yesterday, both men shrugged off all the hoopla going on around them. "Eating shrimp cocktails and talking to advertisers is what we do every Monday," Pudi said. In fact, they'd both been busy shooting movies: Pudi just filmed a small part in the Seth Rogen–Barbra Streisand comedy My Mother's Curse (though he didn't get to share a scene with Streisand), and McHale is currently shooting Seth MacFarlane's Ted. "I just feel like if I'm not working there's no reason to live," joked McHale. "No, I was so used to not working, and then when finally people started giving me jobs, I was, like, Oh, I'm not going to turn these down." Still, they're keeping tabs on their television show during the summer hiatus: Inspired by Jersey Shore's move to Italy, McHale and Pudi proposed that Community relocate to Juarez, Mexico ("the most dangerous city in the world," McHale noted) for season three, "because our jokes aren't popping here," Pudi said. "It would be paintball vs. real guns ... Chevy [Chase] would be the only one to survive that, somehow. He would negotiate with them and come out alive."