Party Lines Slideshow: Bobby Cannavale, John Larroquette, Andrew Rannells, and More at the Tony Nominees Press Reception
Broadway stars in their glory.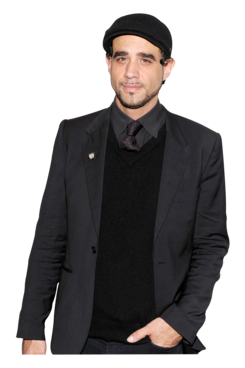 A day after the Tony nominations were announced, the honorees gathered at the Millennium Broadway Hotel to give us a taste of how they heard the good news. Bobby Cannavale, star of The Motherf**ker with the Hat, gave us a particularly sweet — and possibly TMI — taste: "I was asleep. My girlfriend [Sutton Foster] woke me up, gently, and said, 'Congratulations, baby.' I knew what it was about. And she's nominated as well [for Anything Goes]. It was great. We had non-bedtime." Nice! And what's it like to be in a category with Al Pacino (The Merchant of Venice)? "When I was a kid, he was a big actor I wanted to be," Cannavale told us. "Just to be mentioned in the same breath ... funny thing is, I have a feeling I'm not even going to meet Al Pacino; it's probably going to be like that. Which will be okay ... I don't want to embarrass myself." For more talk from the Tony darlings, click through our slideshow.