This Weekend's Concerts, From Britney Spears to T-Pain
Plus: Donald Glover, Fleet Foxes, Jennifer Lopez, Lupe Fiasco, Beirut, and more, in this week's concert roundup.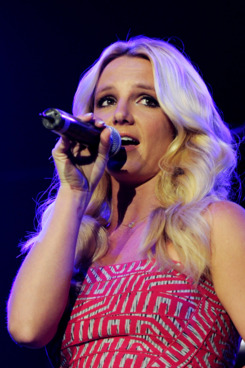 The last we'd heard from Britney Spears, she was being declared "mentally incapable" of testifying for a lawsuit filed by her former manager. But now on to some sunnier Brit news! Spears returned to the stage this weekend, rocking the KIIS FM's Wango Tango 2011 in Los Angeles this weekend along with the likes of T-Pain, Jennifer Lopez, and Lupe Fiasco. For photos of the performances — plus shots of Donald Glover, Sleigh Bells, Sean Lennon's Ghost of a Saber Tooth Tiger, Tim McGraw, Fleet Foxes, Twilight Singers, and Beirut onstage — click through our weekly concert roundup.