Vulture Premieres Glee's Take on Madonna's 'I Love New York'
Hear the New Directions version.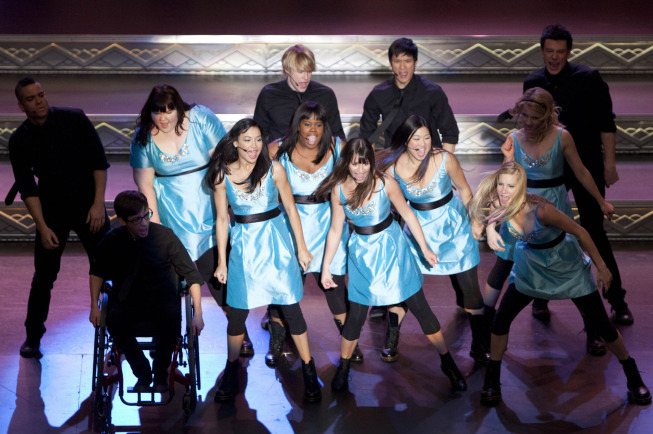 Glee's finale isn't until May 24, but Vulture's got a sneak peek at one of the episode's tunes right now. Mostly a take on Madonna's "I Love New York," with a blink-and-you'll-miss-it smattering of "New York, New York" (from On the Town) added to the end of each chorus (and on Glee, it's a wonderful town, not a helluva town), it features no Rachel belting, lots of pumped-up synth, and Finn singing, "If you don't like my attitude, then you can get lost" before uttering a kiss-off that was no less amusing coming from Madonna: "Just go to Texas, isn't that where they golf?" Oh, and Brittany gets a little spoken-word moment, informing us that the New Directions have "seen the Sphinx and we've seen the Cliffs of Dover," which is funny, right? Because they haven't been ANYWHERE! Anyway — bounce up and down like drunk Rachel, imagine the kids cruising through Times Square in adorably color-coordinated ensembles, and focus on Naya Rivera's continued ability to sound exactly like whichever lady singer she's covering.
Listen to "I Love New York / New York, New York" performed by the Glee Cast :
I Love New York / New York, New York


(Also, if you're into buying things, the song is available on Glee: The Music, Volume 6, out May 23.)