Winona Ryder Is 'a Little Disoriented' From Her Work With James Franco
"I just came from work and I'm overwhelmed."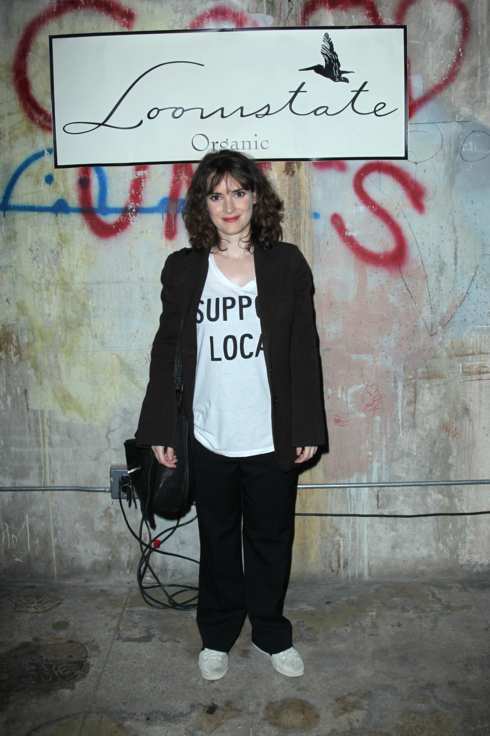 At Loomstate's celebration of Earth Day last night at Good Units, Winona Ryder apologized to us for seeming flustered. "I'm a little disoriented, I just came from work and I'm overwhelmed," she said. She had just started shooting Jay Anania's The Stare opposite James Franco two days earlier, "and today I had a six-page scene," she laughed. "It's going really great, it's a fantastic project, I'm really super, super excited about it. It's such a good script, it's obviously a great opportunity to work with a great actor like Franco, and the other cast" — including Josh Hamilton, Marin Ireland, and Katherine Waterston — "is fantastic." The synopsis for the film, which casts Ryder as a playwright who begins to mentally unravel before premiere night, initially recalls Black Swan (which Ryder also appeared in), and the actress didn't dispute the comparison last night: "There's a big twist that I can't reveal, but it's sort of almost that Black Swan thing where things are coming out in her play." But does she get to go mano a mano with Franco (who co-stars as an actor in the play), the way Natalie Portman and Mila Kunis had a physical throwdown in Black Swan? "I can't say," Ryder admitted after much hesitation. "There's one very, very ... Ah, I can't even say. But there's something that happens, so it's going to be great."