Announcing Vulture's Tonys Live Blog
Scott Brown takes over on Sunday night.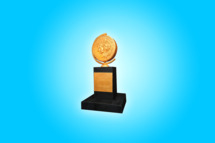 Attention: Sunday night, starting at 8 p.m., Stage Dive's Scott Brown will be live-blogging Broadway's big night, the Tony Awards. Prepare yourself by perusing Brown's five nagging questions about the awards, and also by seeing every single nominated show you haven't yet seen by the end of the weekend.