The Silly Names of the Big Brother Newbies Are Announced
Porsche, Cassi, Kalia, and Lawon.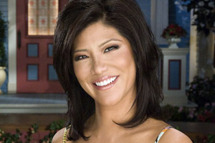 Some familiar faces will be back in the Big Brother house when the CBS reality show begins its thirteenth season next Thursday — though the Eye isn't telling us just which ones yet. The network this morning said that the latest installment of the summer staple will feature a cast comprised of eight Big Brother virgins (with reality-friendly names such as Porsche, Cassi, Kalia, and Lawon) plus several "dynamic duos" from past seasons. The network says fans will have to wait until next Thursday's premiere to find out who's coming back, though we wouldn't be surprised if the names of some of the former inmates didn't start leaking out before then. We're putting the very nice producers of Big Brother on notice right now: If you let this particular doofus back in the house, we will not be happy. At all.