Christina Hendricks Is Nicolas Winding Refn's Hypothetical Wonder Woman
The 'Drive' director wants her to play the big-screen superheroine.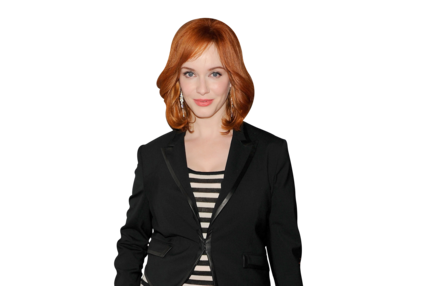 NBC's attempt to remount Wonder Woman as a television series came to naught, but maybe it's for the best: Nicolas Winding Refn has a plan in mind for a big-screen Wonder Woman that is sure to intrigue fanboys and please Mad Men devotees. At the U.S. premiere of Refn's Ryan Gosling neo-noir Drive at the Los Angeles Film Festival last night, Refn referenced the Wonder Woman project he's long wanted to make, then pointed at his Drive co-star Christina Hendricks and said, "If I ever get to do it, she's going to be it." Hendricks would almost certainly be game — she told Rachael Ray last year that "I've been wanting to wear that outfit my whole life ... I had Underoos — I had Wonder Woman Underoos." Warner Bros., sign these people up now!