Coldplay's New Song: The Band Appreciates Your Tears
Hear "Every Teardrop Is a Waterfall."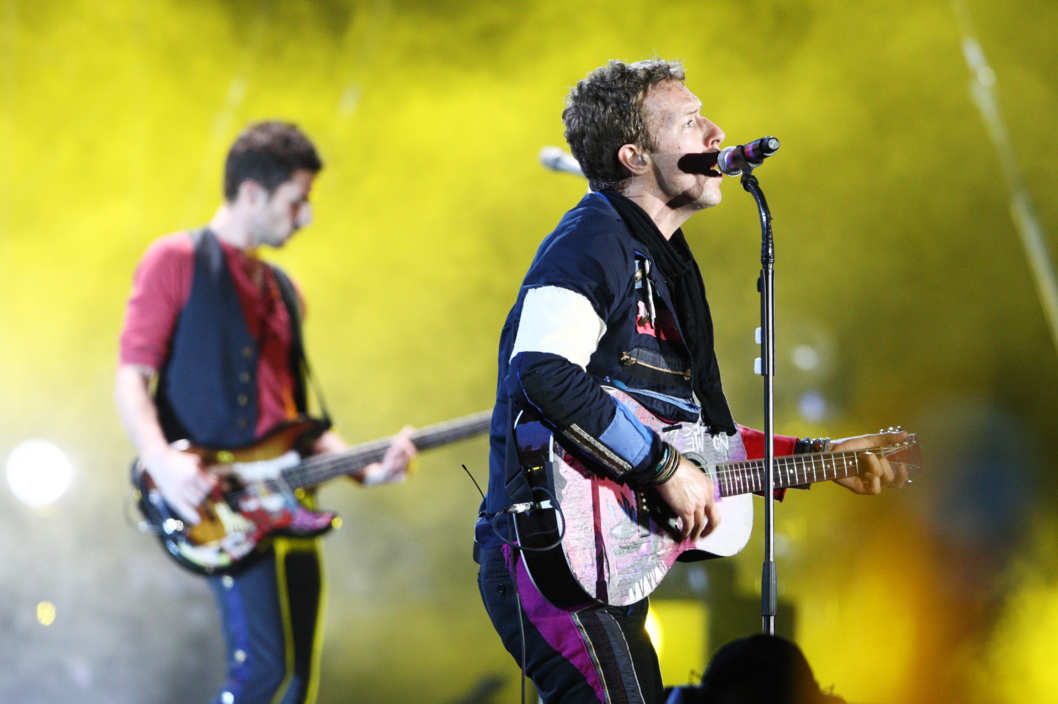 The upcoming fifth Coldplay studio album still doesn't have a name or release date but, as the band put it on their website, "We're about to play a bunch of summer festivals so it's as good a time as any to put out a new song." And, here we go: "Every Teardrop Is a Waterfall," released this morning, and quite possibly already soundtracking a weepy movie trailer somewhere. On the one hand: Yes, Coldplay has just written, recorded, and released another Coldplay song, and that maybe is not the world's most exciting thing. On the other: Is there really something else you want from Coldplay aside from vague universal sentiments and grand arena anthem choruses? If it helps, you can think about it like this: The band's site explains they'll be trotting out the new number at their headlining gig at the Rock Im Park festival in Nurember tomorrow, and when they do so, tens of thousands of Germans will sing along about teardrops that are like waterfalls and sirens that are like symphonies and rebel songs that peek out of rubble and all other kinds of bullshit, and they will have an awesome time doing so.