Drake and Chris Brown Face Off in Song
Brown's cover of Drake's "Marvin's Room" leaves some questions unanswered.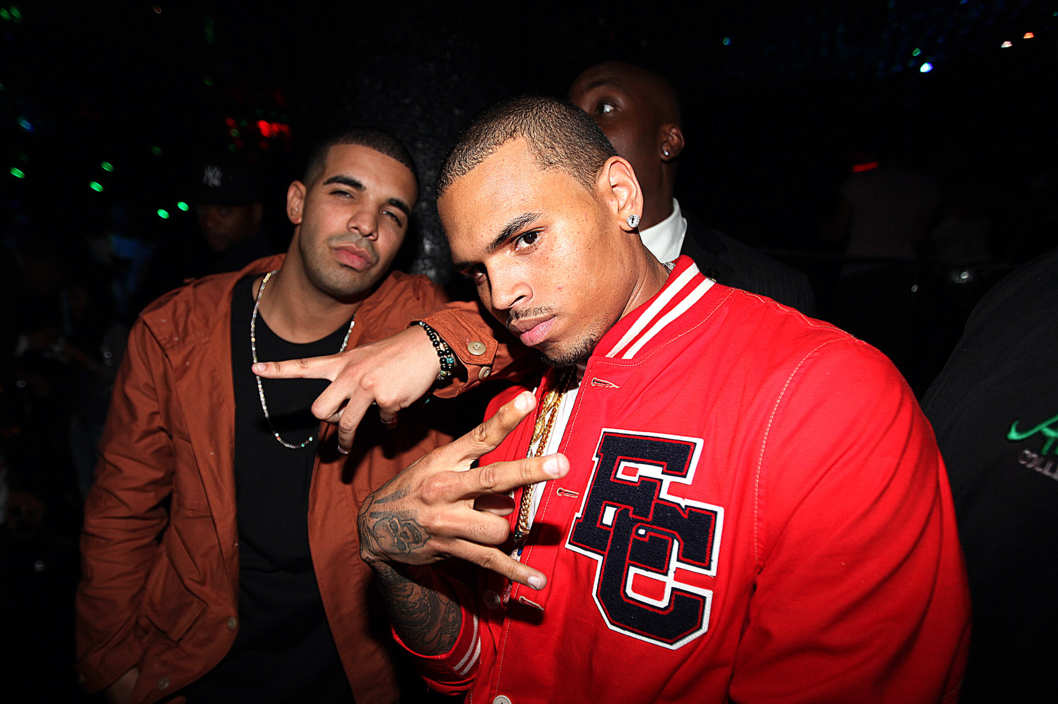 Last night, Chris Brown released an intriguing cover of Drake's recent heartbreak jam, "Marvin's Room." On his version, Breezy flips around the point of view: While a bereft Drake was telling a lady friend she can "do better" than the dude she's currently with, Chris Brown is that dude, and he's not all that psyched that a Drake-type is milling around, putting ideas into his girl's head. Chris is very emphatic: "I'm a real n----," "I'll be damned if I let that n---- take my place," "he can just fuck off," etc. (Also, the photo accompanying the YouTube clip of the track is that of a shirtless Brown flipping off the camera.) Despite appearances, though, Brown tweet-promises it's "no diss record either for all the slow people out there! just writing from the other perspective!" One can't help but wonder, though, if this is the result of (a) residual angst from the fact that Drake dated Rihanna after Brown and (b) this incident from Sunday night's BET Awards, in which a mix-up led to an award being given first to Brown, then Rihanna, then Drake, and Drake deeming the whole thing "awkward," implicitly referencing the trio's overlapping pasts ("Who you calling awkward?!" one can very easily imagine Brown screeching into a backstage catering tray). The best part of all this? A possible high-profile rap beef is swirling around a song named after a Diane Keaton movie.
Bonus: Here's Drake's recently released, low-budget video for the original "Marvin's Room."