Our Little Beyoncé's All Grown Up, and Other Observations From 4's Reviews
"If anyone can make a quiet Friday night come off like an open-bar blowout, it's Beyoncé."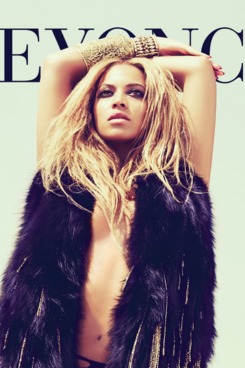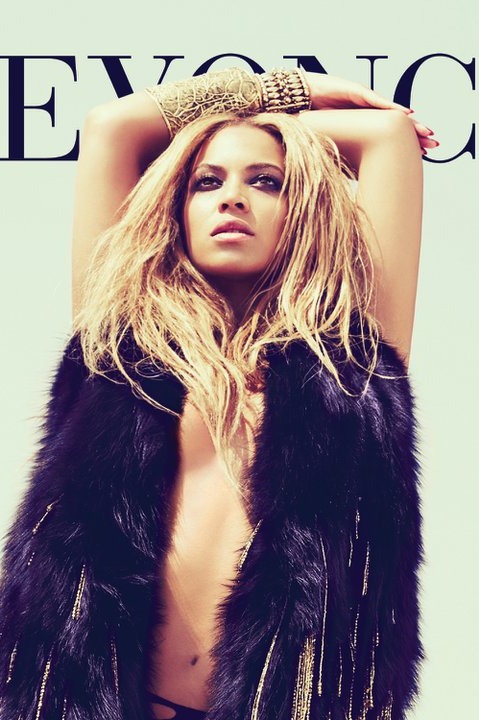 After much hand-wringing over 4's commercial appeal — and what it would mean for her career — all seems to be more or less right with Beyoncé. The album is now slated for a No. 1 debut next week; meanwhile, her string of bonkers live performances, from the Billboard Awards to Glastonbury, have kept fans' jaws slackened. The critics (including our own) are feeling her, too: 4 is currently at a 72 on Metacritic, Beyoncé's best score ever. (If you're curious: Dangerously in Love has a 64, B'Day a 70, and Sasha Fierce a 62.) Herewith: some overlapping thoughts from the reviewer hive mind.
Beyoncé's all mature and stuff, and it's great:
"4 … largely deals with monogamy and all that comes with committing to one person for a potential lifetime. Which, like a bad marriage, might sound boring, repetitive, staid. But, in Beyoncé's more-than-capable and still-in-love hands, a relationship that lasts can seem as complicated and rewarding as anyone would hope … If anyone can make a quiet Friday night come off like an open-bar blowout, it's Beyoncé."
—Ryan Dombal, Pitchfork
"A steamily sensual ode to monogamous romance ... Beyoncé has been a star for more than a decade, but now she's a 29-year-old married woman, and she sounds like one, singing love songs that are no less sexy for being unblinkingly true to life."
—Jody Rosen, Rolling Stone
"There are no single ladies cavorting and dancing in synch on this album. Those ladies now seem to be wrestling with the ups and downs of a serious relationship. That's a reality perhaps reflected in Beyoncé's personal life; she married longtime boyfriend Jay-Z in 2008 … "4'' is the work of an artist who can finally afford an occasional curveball, especially one that delivers such a plush blow."
—James Reed, Boston Globe
"In slow-to-bloom songs that are as preoccupied by love's pleasure ("1+1," "Rather Die Young") as by its pain ("I Care," "Best Thing I Never Had"), this one-time single lady seems hungry for a satisfaction deeper than conquest. That she finds it before stooping to the hollow provocations of "Run the World" should warm the heart of anyone who still believes in putting a ring on it."
—Mikael Wood, SPIN
"Beyoncé will turn 30 in September, and judging by the mood of this album, it couldn't come any more quickly … where Mary J. Blige has made scorned pain her art, Beyoncé delivers heartbreak with purpose: to remind us just how overwhelming love can be. Even her breakup songs are advertisements for romance.
—Jon Caramanica, New York Times
She doesn't rely on modern pop sounds, and it's great:
"The album's relative riskiness extends to its music, which side-steps Top 40 radio's current Eurobeat fixation for a refreshingly eclectic mix of early-90s R&B, 80s lite soul, and brass'n'percussion-heavy marching music."
—Pitchfork
"She leaves fashionable production styles behind. There's no Eurodisco thump; live instruments take the place of digital beats on many tracks. Half the songs are ballads, but all kinds of sounds filter through the mix - vintage soul, hard rock, reggae, adult contemporary. Beyoncé calls Nigerian Afrobeat legend Fela Kuti a big inspiration … which may explain the bristling brass arrangements in "Countdown," a dancehall-style corker, and in "End of Time," whose martial beat drives home a command: "Say you'll never let me go!"
—RS
"[An] often-gorgeous collection of ballads and mid-tempo cuts rich with echoes of late-'70s/early-'80s pop-soul. (With its creamy keys and skyscraping vocals, "Love on Top" imagines a perfect genetic splice of Whitney Houston's debut album and Michael Jackson's Off the Wall.)
—SPIN
"It has far more in common with soul albums of the late 1970s and early '80s — the poppier side of Jennifer Holliday, say — than anything by her so-called peers; it's a position statement in the age of Rihanna."
—New York Times
Also, pretty much everyone hates "I Was Here":
"In the case of 'I Was Here,' a Diane Warren-penned ballad to the self about a faded star desiring the world remember her impact, it's plain awkward to here a woman as in her prime physically as Beyoncé is to even approach such a tune."
—David Amidon, Pop Matters
"'I Was Here,'' co-written by Diane Warren, reaches Lifetime-movie levels of schmaltz."
-Adam Markovitz, Entertainment Weekly