Party Lines Slideshow: Julie Taymor, Bono, The Edge, and More at Opening Night of Spider-Man: Turn Off the Dark
The ousted director told us she was feeling "great."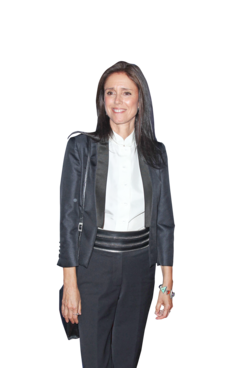 The big surprise at last night's opening of Spider-Man: Turn Off the Dark was the appearance by the show's original director, Julie Taymor, despite the fact that she was "shocked" by her ousting earlier this year. So when we saw Taymor on the carpet, we had to ask: How was she feeling? "Great," she told us. "You know, I've been in contact with everybody. The cast wanted me to come. I wanted to come, so I am happy to be here. Look, we were trying to do something that's never been done. And that's very hard to do." For more quotes from the carpet, click through our slideshow.