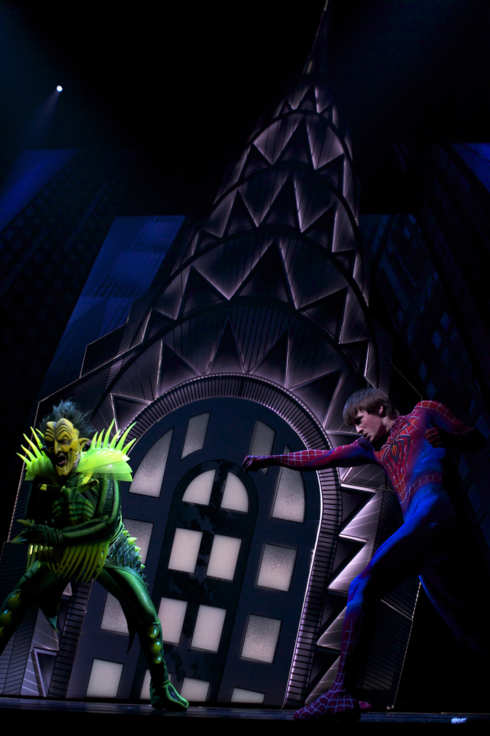 Reeve Carney, who plays the title role in Spider-Man: Turn Off the Dark, had some very nice things to say to the New York Times about the show before its June 14 opening. Take it away, Reeve:



Tonight's audience actually didn't give as good a reaction as we've been getting lately ... but people are going crazy for the show now.
Also:



The show, in my opinion, is bulletproof at this point. I mean, as bulletproof as anything can be. And we want to do right by the people who stood by us, to help this show be seen for what it is.
Adds Jennifer Damiano, who plays Mary Jane (and who might be dating Carney in real life?):



When someone says something negative about our show now, I'm like, 'You're boring me — it's not cool anymore to be negative about 'Spider-Man.'"
So! This is a sensible next step in the process: Bono already apologized for the failings of the first version, and there's no reason why the team can't get publicly excited about the relaunch now (especially considering the grueling schedule they had to undertake to get it going, where cast members were learning new lines and rehearsing new scenes on the same days they were performing the old version of the show). It might, of course, seem a bit premature by next week if Spider-Man 2.0 gets savaged by the critics all over again. But, for now, let's just try to enjoy this rare bit of Spidey optimism, okay?

A Superhero's Day (and a Damsel's) Never Ends [NYT]