This Weekend's Concerts, From the Strokes to Andrew Bird
Plus: Pulp, Explosions in the Sky, Iggy Pop ...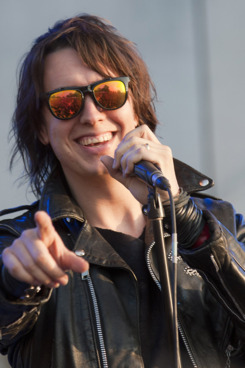 The summer's latest mega-festival, Bonnaroo, wrapped up last night in Tennessee. A bit earlier in the day, England's the Isle of Wight festival had its closing festivities. That, along with your regular assortment of rock shows throughout the United States, means lots of photos of artists doing their thing are on hand. Namely: Kylesa, Natasha Bedingfield, Andrew Bird, Theophilus London, Pulp, Peter Silberman and Darby Cicci, Iggy Pop and the Stooges, Janelle Monae, Explosions in the Sky, Dr. John, the Antlers, the Strokes, and Robyn. If you are upset about the lack of outdoor music you have so far heard this season, let the slideshow be your palliative.