How Michael Bay's Underwear-Clad Transformers Actress Proved Herself
She walked. Oh, did she walk.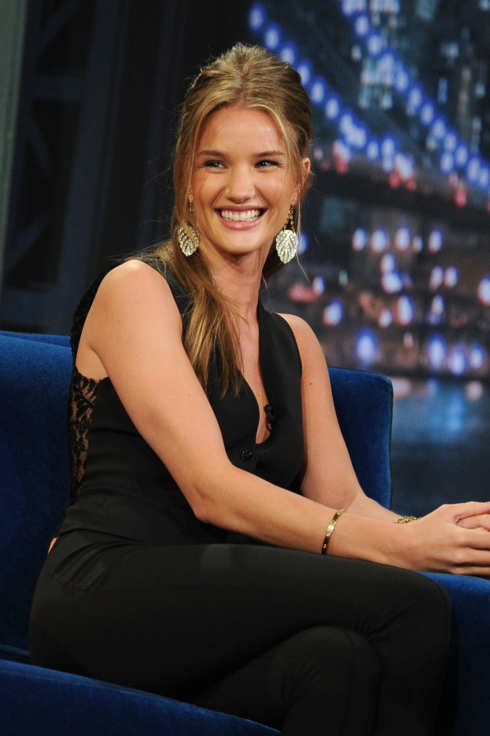 What would North by Northwest's famous crop-dusting scene look like if Michael Bay had directed it? Perhaps it would have resembled Rosie Huntington-Whiteley's harrowing first meeting with Michael Bay, the man who would eventually cast her to replace Megan Fox in Transformers: Dark of the Moon. The two first met on the set of a 2009 Victoria's Secret commercial Bay was directing, when Huntington-Whiteley showed up in what she described to GQ as "a bra and underwear and a big, billowing, black, floor-length cape and high heels."



"I remember the first thing Michael said to me -- before he even introduced himself or asked me my name — was 'Can you walk?' And I looked at him like, 'What is this man talking about? Yeah, of course I can walk.' And then he proceeded to tell them to get me in the car, and then I was driven — I mean, honestly, I want to say it was about half a mile out in the desert. I kept thinking, 'This is a joke, right?' And the car dumped me in the middle of the desert."



"And he says, 'OK, when we shout action, you're going to walk!' and I assumed I would be doing this in several stages. They yelled action, and the car sped off back to set, and I just was like, 'Well, what am I supposed to do?' So I walked all the way back to where the camera was standing, which took me — I would say a good 10, 12 minutes, and it was a proper runway stomp — on salt flats; it was like 100 degrees, felt like fire. I remember walking back and being not impressed by the whole thing. I was pretty pissed off afterwards; I just looked at Michael, and he goes, 'I guess you can walk, then.'"
Tyra Banks just got so many ideas for the season premiere of Top Model.
The Oral History of Michael Bay: Bonus Outtake #1 — Rosie's Story [GQ]