The Tonys: The Complete Winners List
'War Horse'! 'Book of Mormon'! More!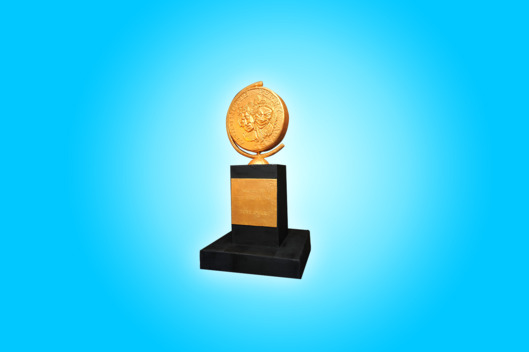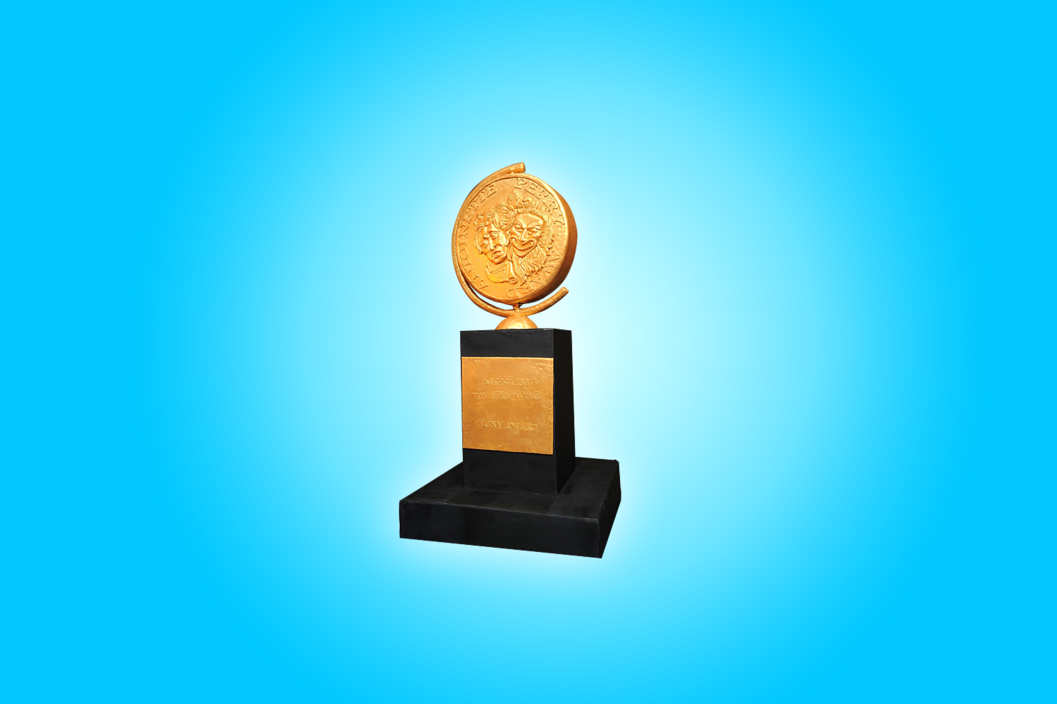 The pretty darn entertaining Tony awards just wrapped up. It was an expectedly great night for Book of Mormon, and an unexpectedly great one for War Horse. Check out the complete list of winners, which includes Larry Kramer, John Larroquette, and Sutton Foster.



Best Musical
The Book of Mormon
Catch Me If You Can
The Scottsboro Boys
Sister Act

Best Play
Good People
Jerusalem
The Motherf**ker with the Hat
War Horse


Best Book of a Musical
Bloody Bloody Andrew Jackson
The Book of Mormon
The Scottsboro Boys
Sister Act

Best Original Score (Music and/or Lyrics) Written for the Theatre
The Book of Mormon
The Scottsboro Boys
Sister Act
Women on the Verge of a Nervous Breakdown

Best Revival of a Play
Arcadia
The Importance of Being Earnest
The Merchant of Venice
The Normal Heart

Best Revival of a Musical
Anything Goes
How to Succeed in Business Without Really Trying

Best Performance by an Actor in a Leading Role in a Play
Brian Bedford, The Importance of Being Earnest
Bobby Cannavale, The Motherf**ker with the Hat
Joe Mantello, The Normal Heart
Al Pacino, The Merchant of Venice
Mark Rylance, Jerusalem

Best Performance by an Actress in a Leading Role in a Play
Nina Arianda, Born Yesterday
Frances McDormand, Good People
Lily Rabe, The Merchant of Venice
Vanessa Redgrave, Driving Miss Daisy
Hannah Yelland, Brief Encounter

Best Performance by an Actor in a Leading Role in a Musical
Norbert Leo Butz, Catch Me If You Can
Josh Gad, The Book of Mormon
Joshua Henry, The Scottsboro Boys
Andrew Rannells, The Book of Mormon
Tony Sheldon, Priscilla Queen of the Desert

Best Performance by an Actress in a Leading Role in a Musical
Sutton Foster, Anything Goes
Beth Leavel, Baby It's You!
Patina Miller, Sister Act
Donna Murphy, The People in the Picture

Best Performance by an Actor in a Featured Role in a Play
Mackenzie Crook, Jerusalem
Billy Crudup, Arcadia
John Benjamin Hickey, The Normal Heart
Arian Moayed, Bengal Tiger at the Baghdad Zoo
Yul Vázquez, The Motherf**ker with the Hat

Best Performance by an Actress in a Featured Role in a Play
Ellen Barkin, The Normal Heart
Edie Falco, The House of Blue Leaves
Judith Light, Lombardi
Joanna Lumley, La Bête
Elizabeth Rodriguez, The Motherf**ker with the Hat

Best Performance by an Actor in a Featured Role in a Musical
Colman Domingo, The Scottsboro Boys
Adam Godley, Anything Goes
John Larroquette, How to Succeed in Business Without Really Trying
Forrest McClendon, The Scottsboro Boys
Rory O'Malley, The Book of Mormon

Best Performance by an Actress in a Featured Role in a Musical
Laura Benanti, Women on the Verge of a Nervous Breakdown
Tammy Blanchard, How to Succeed in Business Without Really Trying
Victoria Clark, Sister Act
Nikki M. James, The Book of Mormon
Patti LuPone, Women on the Verge of a Nervous Breakdown

Best Scenic Design of a Play
Todd Rosenthal, The Motherf**ker with the Hat
Rae Smith, War Horse
Ultz, Jerusalem
Mark Wendland, The Merchant of Venice

Best Scenic Design of a Musical
Beowulf Boritt, The Scottsboro Boys
Derek McLane, Anything Goes
Scott Pask, The Book of Mormon
Donyale Werle, Bloody Bloody Andrew Jackson

Best Costume Design of a Play
Jess Goldstein, The Merchant of Venice
Desmond Heeley, The Importance of Being Earnest
Mark Thompson, La Bête
Catherine Zuber, Born Yesterday

Best Costume Design of a Musical
Tim Chappel & Lizzy Gardiner, Priscilla Queen of the Desert
Martin Pakledinaz, Anything Goes
Ann Roth, The Book of Mormon
Catherine Zuber, How to Succeed in Business Without Really Trying

Best Lighting Design of a Play
Paule Constable, War Horse
David Lander, Bengal Tiger at the Baghdad Zoo
Kenneth Posner, The Merchant of Venice
Mimi Jordan Sherin, Jerusalem

Best Lighting Design of a Musical
Ken Billington, The Scottsboro Boys
Howell Binkley, How to Succeed in Business Without Really Trying
Peter Kaczorowski, Anything Goes
Brian MacDevitt, The Book of Mormon

Best Sound Design of a Play
Acme Sound Partners & Cricket S. Myers, Bengal Tiger at the Baghdad Zoo
Simon Baker, Brief Encounter
Ian Dickinson for Autograph, Jerusalem
Christopher Shutt, War Horse

Best Sound Design of a Musical
Peter Hylenski, The Scottsboro Boys
Steve Canyon Kennedy, Catch Me If You Can
Brian Ronan, Anything Goes
Brian Ronan, The Book of Mormon

Best Direction of a Play
Marianne Elliott and Tom Morris, War Horse
Joel Grey & George C. Wolfe, The Normal Heart
Anna D. Shapiro, The Motherf**ker with the Hat
Daniel Sullivan, The Merchant of Venice

Best Direction of a Musical
Rob Ashford, How to Succeed in Business Without Really Trying
Kathleen Marshall, Anything Goes
Casey Nicholaw and Trey Parker, The Book of Mormon
Susan Stroman, The Scottsboro Boys

Best Choreography
Rob Ashford, How to Succeed in Business Without Really Trying
Kathleen Marshall, Anything Goes
Casey Nicholaw, The Book of Mormon
Susan Stroman, The Scottsboro Boys

Best Orchestrations
Doug Besterman, How to Succeed in Business Without Really Trying
Larry Hochman, The Scottsboro Boys
Larry Hochman and Stephen Oremus, The Book of Mormon
Marc Shaiman & Larry Blank, Catch Me If You Can