True Blood Haiku Contest: We Have Winners!
Read the winning entries.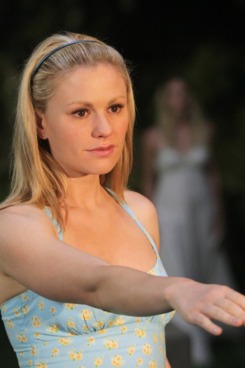 We know what we want to see happen in the new season of True Blood, which premiered last night. But the point of our latest Vulture contest was to find out what you want to see happen. So thank you, dear readers, for sharing your often perverted hopes with us — and in haiku form!
The winners, who will each receive a True Blood season-three DVD set, are:
For the only one
Keeping this show from Twilight:
Long Live Lafayette
—Thesoftpack

Fairy/Vampire sex
Chupacabra/Kraken next?
Porn for all creatures
—Sassblckneighbr

Sookie's stacked house will
truly draw Eric's hot bod
step in the sun Bill
—meowmeow4

somehow, some weird way,
some new story line brings back
the jar of Talbot
—Cabbagepatchlid
Eric and Sookie's
Shower, shower, shower scene
Just like in the book
—Annyong