How Many More Seasons Do Your Favorite TV Shows Have to Live?
We estimate how long until '30 Rock,' 'Grey's Anatomy,' 'Glee,' and nine more established series get yanked out of prime time.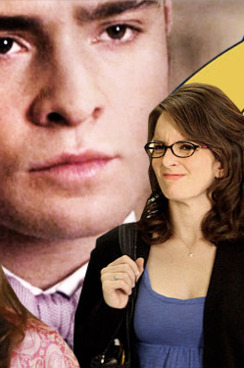 Last month, the TV business spent its energies focusing on the new: Networks unveiled dozens of new series, all in the hopes of producing a new generation of small-screen staples. There's no doubt they're needed: Not only did last season yield precious few hits, but a look at the current landscape of established series reveals a large number of shows not far away from that inevitable moment when they are pried loose from their prime-time berths and are forced into the ever-repeating limbo of syndication and DVD. Predicting exactly when the time will come to cue up Boyz II Men's "It's So Hard to Say Goodbye to Yesterday" is tough, however, since many factors help determine life span. As a public service, Vulture decided to take the pulse of a dozen iconic broadcast series of varying ages, assessing everything from their Nielsen health to their pop culture zippiness, in an attempt to gauge just how long fans can expect their dearly beloved shows to be around. Plan your mourning accordingly!
BEGIN SLIDESHOW