Archers of Loaf's Eric Bachmann Talks About That Time Madonna Made Fun of His Shoes
"I said, 'Do you want to say something about my shoes?'"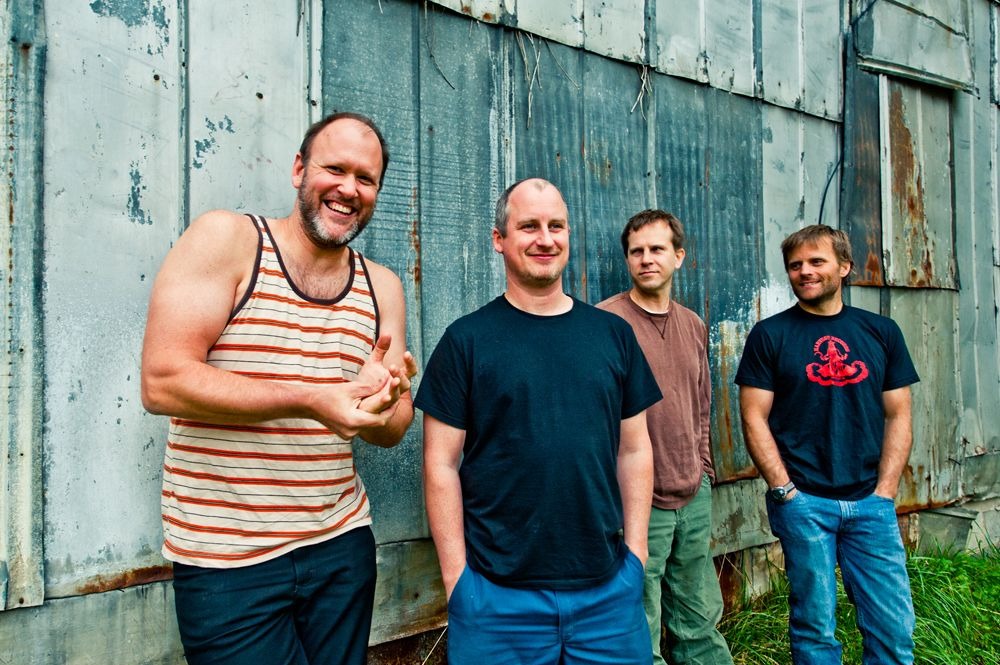 Friday night at the HiFi bar in the East Village, Archers of Loaf gathered around some drinks to watch themselves play Late Night With Jimmy Fallon. "It was definitely weird," drummer Mark Price told us the next day when Vulture caught up with the reunited (and slightly hung-over) band at Music Hall of Williamsburg, where they'd play that night. "We're so not used to that."
The Archers broke up in 1998, but the group is benefiting from a renewed interest in that decade's rock. Since their unannounced reunion show in their hometown of Chapel Hill last January, they've played a major summer festival, made their first-ever national television appearance, and announced that their entire catalogue would be remastered and reissued by Merge Records. That's a lot of action for a band that released their first single almost twenty years ago, but it's been a much smoother ride this time around. "For the most part, I feel like maybe the people who like our stuff have aged with us," bassist Matt Gentling says. "A lot of that energy is still there but not as violently. You finish up the evening and the bartenders are smiling because everybody was polite and tipped well. That's been the coolest experience about playing again — I guess our fans are gainfully employed now and not broke-ass."
Do they have any regrets not signing with Maverick Records, the Madonna-led label that offered the band a contract back in their heyday? "We didn't like the bands that were associated with the label," front man Eric Bachmann explained. "We don't want to be associated with Candlebox. I know that's pretentious, but we're going to own it." Madonna herself, however, was both "awesome" and "classy," he said, though there was some awkwardness. "She came to one of our shows and sat down backstage. We were talking about records ... and then there was a silence, we were both looking down. I said, 'Do you want to say something about my shoes?' She said, 'Well, they're kind of dorky.'" (For the record, they were Chucks.) "But we were both smiling, so it was more flirty than hostile."
Bachmann's kept busy since then with Crooked Fingers, a band he started because he was tired of rock music — which, for the most part, he still is. "Whenever I hear rock bands, I'm just like, Well that's kind of limp. I'm not as enamored with it. The new stuff that I like is usually D.J.'s and stuff, like that Patches record with Andy Moor and Rupture. It's fucking amazing. And Flying Lotus, his shit's always so awesome." Of course, none of that is promising to hear for Archers fans who might've hoped for new material to surface. "Well, we do have the 'Whizzlebug' song," Gentling said. "It's one that we're working on about a fictitious character that comes and takes you into the woods, gently molests you, and then dismembers you." Bachmann clarified, "Kind of an Anglo Chupacabra." Unfortunately, on Saturday night in Brooklyn, it was nowhere to be heard.