Vulture Premieres Fountains of Wayne's New Single
Hear "Someone's Gonna Break Your Heart."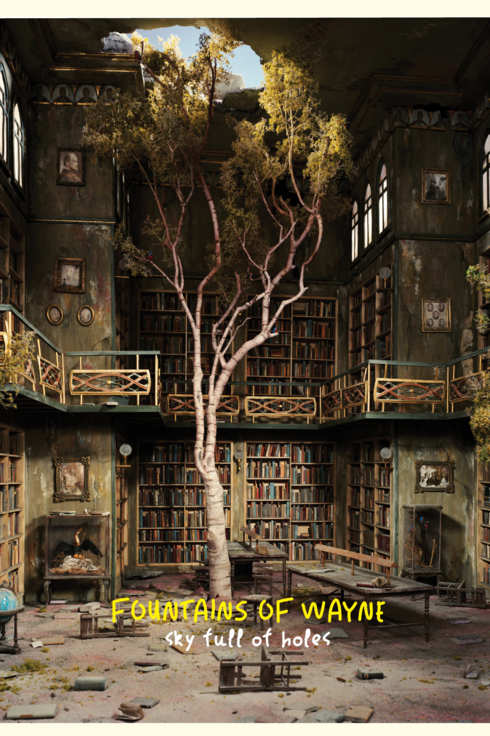 On August 2, power-pop maestros Fountains of Wayne release Sky Full of Holes, their first album since 2007's Traffic and Weather. Are you psyched? Good news, then: Vulture has the first single from the album for you right here, right now. "Someone's Gonna Break Your Heart" is a potent combination of sharp guitar riffs, big melodies, catchy oh-whoa-whoas, and clear-eyed life lessons — and bodes very well for the rest of Holes. Take a listen below, and let us know what you think.
Bonus: That's the cover art for the album above, and that's the tracklist for the album below.
1. The Summer Place
2. Richie and Ruben
3. Acela
4. Someone's Gonna Break Your Heart
5. Action Hero
6. A Dip in the Ocean
7. Cold Comfort Flowers
8. A Road Song
9. Workingman's Hands
10. Hate to See You Like This
11. Radio Bar
12. Firelight Waltz
13. Cemetery Guns