Why Is Midnight in Paris Such a Huge Hit?
It's poised to be Woody Allen's biggest movie in decades.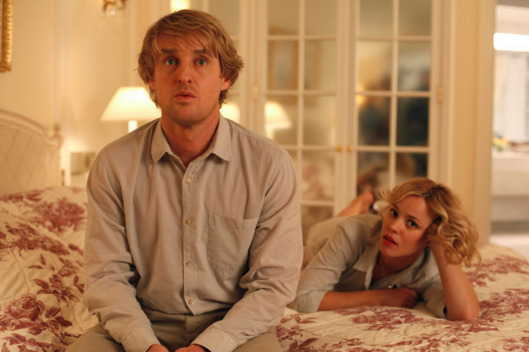 Woody Allen's 42nd film Midnight in Paris moves into wide release today, and it's poised to be the director's biggest box-office hit in decades. After opening like a monster in six theaters a few weeks ago, Paris has steadily built into an even bigger word-of-mouth sensation, and it should surpass the $23 million grosses of Vicky Cristina Barcelona and Match Point soon (and Allen's 1986 benchmark Hannah and Her Sisters, which took in $40 million, could find its record under siege, too). Pundits are even whispering that the Owen Wilson comedy could score end-of-the-year Oscar nods. Needless to say, the movie has outstripped almost everyone's expectations in such a short time, so our question to you is: Why? What is it about this particular Woody Allen film that has struck such a nerve with the public?